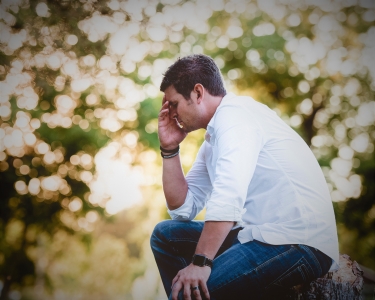 Have you ever run out of prayer words? Have you ever been so desperate, been in such pain for so long, that you just have no more words? Have you ever just gotten past the point of being able to pray the same desperate prayer again, sick of hearing your own words? …I have!
It almost seems like a necessary place to get to.
I'd like to explain why.
Rom 8:19-23
"19 For the creation waits with eager longing for the revealing of the sons of God. 20 For the creation was subjected to futility, not willingly, but because of him who subjected it, in hope 21 that the creation itself will be set free from its bondage to corruption and obtain the freedom of the glory of the children of God. 22 For we know that the whole creation has been groaning together in the pains of childbirth until now. 23 And not only the creation, but we ourselves, who have the firstfruits of the Spirit, groan inwardly as we wait eagerly for adoption as sons, the redemption of our bodies."
All of creation is waiting for "God's Sons" to be revealed. That means all the galaxies, all animals, the demons, the angels, every spiritual principality, and power; they are all waiting.
So then who are these "Sons of God" that everything, and everyone, is waiting for?
The spiritual principality and powers are also called "The Sons of God" right throughout scripture. We see them popping up in God's counsel in Job 1. They are sometimes called the Hosts of Heaven or God's Holy Ones, Jude 1:14.
Details

by:

Alan Jones

Hits: 2406