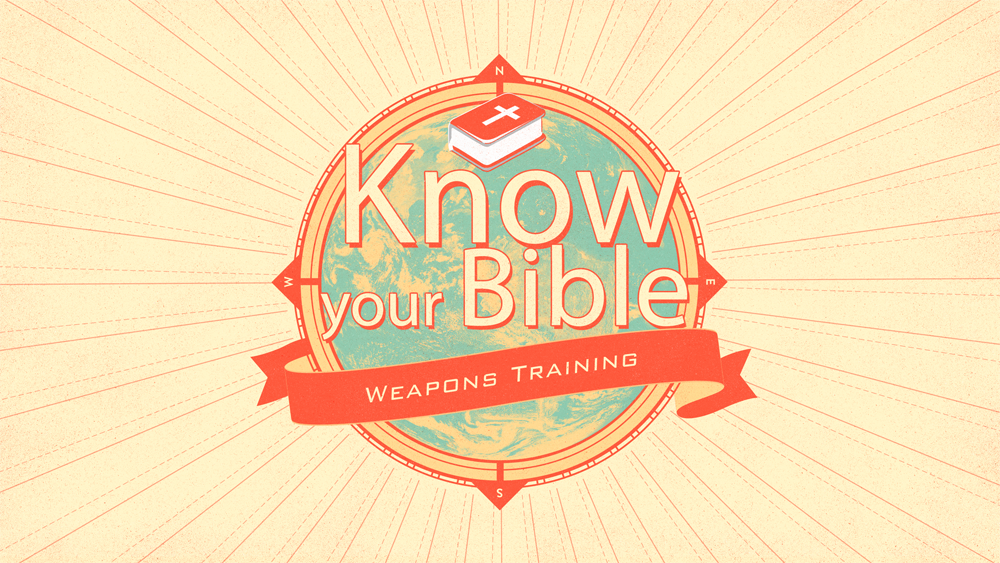 The Bible is presented to us very much like a weapon, and we should get to know how to use it.
Starting July 26th - Get Audio Series
In Hebrews 4:12 The Bible describes itself as one:
"For the word of God is living and active, sharper than any two-edged sword, piercing to the division of soul and of spirit, of joints and of marrow, and discerning the thoughts and intentions of the heart."
A weapon is made up of many parts, in this series we will be tackling the various parts of the bible as it's essential components.
Narrative, Law, Wisdom and Poetry form the structure of the first set, the Old Testament.
The four Gospels, Acts, The Letters and Revelation form the structure of the second set, the New Testament.
We'll be delving deep into the context and structure of these diverse types of writing. We'll be getting good at handling our Bibles safely, confidently and accurately; from a very hands-on and accessible approach to hermeneutics.
Disclaimer - Firebrand does not advocate nor condemn the use and ownership of firearms, the firearm reference in this series is purely an effective illustration.