Details

Written by Barry White
Hello Dear Friends!
Here we are in Launceston, Tasmania! What a whirlwind! We left the USA on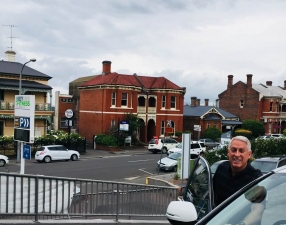 Dec. 30th, and arrived in Melbourne on Jan. 1st.  We flew over the international dateline, missing New Year's Eve (I have been insisting that we are just staying the same age for another year, but Russ isn't buying into it).
Tomorrow is Feb. 1st (my birthday…which we are skipping due to aforementioned miracle) and in one month we have:
Purchased a car

Had time with (and said good-bye to) our Melbourne kids & grandkids

Opened bank accounts

Got insurance

Moved to Launceston

Met lots of new people (like Roger the postman & Wayne the violinist)

Found a house, after looking at many

Got approval from the bank to loan us some $$$ to buy the house!!!

Began meeting with the core team for Redemption Hills Church

Have begun purchasing the "stuff" we need to meet on Sundays

 

Got our initial website up and running (www.redemptionhills.church)

Cried a few tears

Laughed a lot with Tim and Kate Oliver

Done a few community activities here in Launceston

Gone on a couple of scenic drives   etc… etc… etc
Details

Written by Debbie Williams
Is your heart tender? Or do you guard it well with lots of barriers to keep it from being hurt? Jesus had a tender heart. He was full of compassion and love for the crowds that gathered around Him. When He was grieving for His cousin John's death, He did go to a desolate place alone to grieve, but when the crowds came, He did not send them away. He knew they were like sheep without a shepherd, hurting, broken, and yes, even hungry.  His tender heart, sore from grieving John's death, was still willing to care for others who needed His compassionate and healing hand. There was no guarding of His heart. He let it be tender and vulnerable, even to the point of allowing His own people to reject Him, spit on Him, hand Him over to be crucified.  He felt it all and it must have been so very painful.
 All of us, at one time or another, will face grief and sorrow in our lives.  We will mourn and be sad, but we must not stay there.  So often we want to make it so we never have to feel that kind of pain again, and we build walls in our heart to guard us from more hurt.  But sadly we only end up isolating ourselves, as our hearts become hard and impenetrable. People around us who need our true, caring love don't receive it because we don't want to let them in all the way. We are guarding our hearts, not letting them be tender toward those who need our compassion.  Fear controls us rather than letting Jesus love people through our tender, vulnerable hearts.
Details

Written by Barry White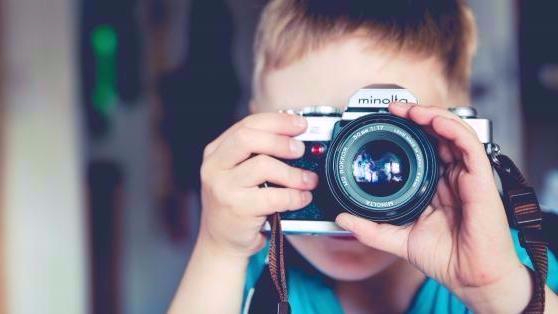 Tell me one thing that you did when you were young that you absolutely loved. It was probably second nature and engrained in your day-to-day life. Do you still do it? Or have you set it aside as something that was childish or unnecessary? What do you do now that brings you pure joy?
When I was young, I loved to draw. Pencils, crayons, markers, it didn't matter. Singing was my second language. I could spend hours playing alone, lost inside a fantasy world I created inside my head. I never felt alone when I was immersed in one of these activities.
As I got older, the world slowly invaded these sacred areas of my life. The love of art became art classes where every detail of my creation was analyzed and graded. Band moved into my life and I disappeared into a sea of faces playing what was instructed. Choir was a structure that robbed the freedom from my song. Fantasy was a game for children that I was forced to leave behind.
As I grew and became more a part of the world around me, I started to notice things.
Details

Written by Dawn White
Have you ever heard the term "A sense of adventure" or "We are off on an adventure"? What exactly does that mean and, more importantly, what does that mean for you? I have long been intrigued by those men and women who pursue the greatest of adventures and often wondered what drives them to do it? Is it a purpose, a lifelong dream, a driven nature that seeks out those possibilities of achievements? Are they looking to fulfill some desire that has been churning in the innermost part of their being?
I suppose there are just as many answers as there are questions, and I for one have always had the questions. You see, I often lack in the "doing" department which has always left me quite disappointed. No, it isn't that I've never tried or sought out adventure, because I have and, yet I am also my own worst enemy telling myself that "I can't" or "I won't".  Oh, those words drive a steel spike right through the heart when you're trying to build up the courage.
Subcategories